We are so proud to announce our music lineup for 2019!
Don't miss any of these amazing performers.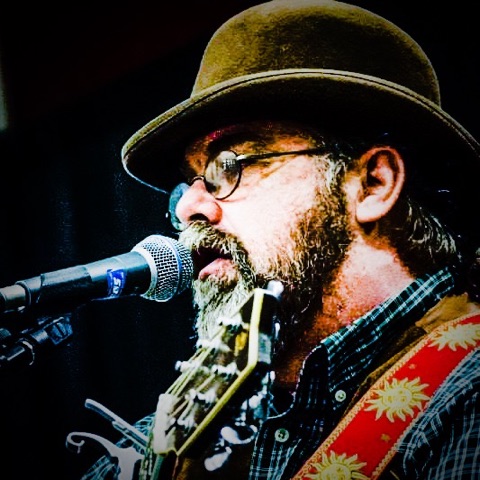 Sunday Brunch the whole season
David Greathouse is a songwriter, actor, graphic designer, sound designer and editor, recording engineer, CG enthusiast, and fledgling blacksmith. But his passion is songwriting.
David brings a wealth of original music infused with a truly satisfying array of songs by artists no one else in town covers... Dan Fogelberg, Jim Croce, James Taylor, John Denver, Harry Chapin, Loggins & Messina, and many, many more! Come by for a relaxing Sunday brunch with good friends, fine food, and great music!
Most recently, he played the role of Old Scratch in J. Allen Williams' feature film Everything. He also wrote and co-produced two songs for the film's score and soundtrack. The film is now available on Blu-Ray.
David Greathouse
Reverbnation: http://www.reverbnation.com/davidgreathouse
Just Words: Lyrics By David Greathouse https://www.amazon.com/dp/1534742654/ref=cm_sw_r_cp_api_RxwHxb7H1GVQ4
iTunes: https://itunes.apple.com/us/artist/david-greathouse/id89299505
CD Baby: http://www.cdbaby.com/all/greathouse
Facebook: https://www.facebook.com/home.php#!/pages/David-Greathouse/282507235326
May 22nd & 29th, Every Wednesday evening in June.
The Creek Rocks are a folk group from the Ozarks led by banjoist Cindy Woolf and guitarist Mark Bilyeu. These longtime musical collaborators worked together on Cindy's three CDs of original songs starting in 2005, they married in 2013, then established The Creek Rocks in 2015. Mark is a founding member of Ozarks family band Big Smith, with whom he toured and recorded for sixteen years. Their debut release, "Wolf Hunter," is a collection of sixteen folk songs from the Ozarks, drawn from the collections of folklorists Max Hunter of Springfield, Missouri, Mark's hometown; and John Quincy Wolf of Batesville, Arkansas, where Cindy grew up. Joining them on the album are bassist Jason Chapman of the Chapmans bluegrass band and percussionist Jay Williamson, also of Big Smith, who currently serves as the band's go-to live percussionist. Cindy and Mark often perform as a duo, but are also buttressed by a host of musician friends when a full band seems decorous for the situation. "Wolf Hunter" has gathered critical accolades for The Creek Rocks, including the prestige of their photo gracing the cover of the September 2017 issue of Acoustic Guitar Magazine, along with a feature article. Prior to that, a profile of Bilyeu appeared in the March 2014 issue of Flatpicking Guitar Magazine.
email: thecreekrocksmo@gmail.com
http://www.thecreekrocks.com/
Every Saturday in May and June!
Lavender Falls Farm welcomes back one of our favorites every Saturday. You may not recognize the name, but the music is timeless.
The Deja Crew, made of former members of Brookline Station, have been entertaining throughout the Ozarks since 2009. Adding banjo and the occasional cello, trumpet, violin, and accordion to the classic keys, guitars, and drums, the setlist spans multiple genres and decades.
Chris Schafer provides a fun collection of Irish folk songs, Brian Mattson will make you wonder if Justin Bieber just showed up in a millenial's body, and Amanda Clark will continue the laying down of sweet vocals. This established group under a new name reflecting their full acknowledgment that they are a cover band, and proud, looks forward to livening up any event or venue.
Every Friday in May and June!
Jessamyn's debut EP Consequences peaked at #46 on the Itunes top 200 Singer/songwriter Album Charts.
Originally solely a poet, Jessamyn began playing guitar 17 years ago as an outlet to create musical works of poetry. After falling in love with the guitar and with the craft of songwriting, she began playing shows at local coffeehouses and venues in Jonesboro, and Little Rock in Arkansas, as well as Springfield and Poplar Bluff, Missouri. Her performance schedule slowed down in 2007 when she became a full time high school English teacher, but she is back in the scene and ready to captivate audiences with her feminindie folk sound.
Facebook https://www.facebook.com/jessamyn.orchard.music/
www.jessamynorchardmusic.com
Every Tuesday in May and June!
Justin comes to us from "Mood Ring Circus" and continues to expand his solo career. We are excited to expand his exposure with a weekly appearance at the farm. You never know who will show and jam with Justin, and you never know just how soulful or rock inspired he may get. Justin comes to entertain, and he definitely entertains.
Facebook https://www.facebook.com/justin.larkin2
https://justinlarkinmusic.bandcamp.com/
Every Thursday in May & June 6, 13, and 20th.
The Henderson Kids are a musical brother/sister duo from Springfield, Missouri. Featuring Mike Henderson on guitar and vocals and Melissa Henderson Rea on bass and vocals, these siblings have been making music together over half their lives. With a mix of original songs and favorite classics, they bring a diverse repertoire that consists of everything from rock to folk to soul.
This dynamic duo has had great success both individually and together. Mike has played guitar with Eddie Gumucio, The Lowdown Fancy, The Hurricanes, and The Hook Knives; while Melissa has lent lead and backup vocals to a list of local bands too long to name. They've been bandmates in many groups over the years, including Lilly Bee and the Pollinators, The Refugees, Shattered!, The Silver Hammer Band, JM Buttermilk's Hot Buttered Soul and R&B Revue, The American Pennyroyals, and The Bad Snaps.
https://www.facebook.com/hendersonkidsSGF/
SYD + her PADRE = SYDADRE!
SYDADRE is an Acoustic Folk/Rock Combo consisting of Sydney Johnson (Syd), Corey Johnson (her Padre) and Justin Raynes (JRAY Music and Percussion). This Father/Daughter/Friend Trio presents to you an eclectic mix of acoustic covers including Folk, Rock, Americana, Country, Soul and Inspirational songs, by some of our favorite musicians and bands.
Corey and Justin have been creating music and entertaining across the state for well over 20 years. Along with SYDADRE, they also perform together in Margot and the Kidders, We Three Thieves, The Mystery Hour Brass Band, The CoJo & JRay Project and Wesley Praise Team.
Corey has sang and played multiple instruments for the likes of; The Covergirlz, Brookline Station and The Station Trio, while also laying down Trumpet for; Missouri State University, The World Is New, The Lowdown Fancy and multiple sessions at Audio In Motion Studios as well as other freelance opportunities.
Sydney has grown up around music in the home, school and church. Heavily influenced by attending her Dad's gigs, she has joined up with him and Justin, adding her beautiful vocals and harmonies.
Justin has been drumming since childhood including time with bands; Charlie What's His Name, Full Circle, Badd MoJo, Casting Shadows, All American Nightmare and Disturbing The Peace.
Contact us: sydadre@gmail.com / 417-844-0503
Facebook: https://www.facebook.com/Sydadre/